Marvel and Netflix just announced that they will be bringing four shows and a mini-series to Netflix
starting in 2015 and I couldn't be happier. The four shows are Daredevil, Luke Cage, Iron Fist and Jessica Jones (damn you Jennifer Garner), and they will all culminate in a mini-series event called 'The Defenders'. Holy crap. This is so awesome. Not only will we get Captain America: The Winter Soldier and Guardians of the Galaxy next year, but after that we are getting Age of Ultron, hopefully more Agents of SHEILD, a Daredevil show on Netflix and an Edgar Wright helmed Ant-Man. 2015 is shaping up to be the best year yet for the MCU it looks like!!! So who is going to get cast? Well I have some ideas...
Isaiah Mustafa as Luke Cage/Power Man
This is the role everyone African American wants, and they should. But Isaiah looks great with his shirt off, has sizable but not huge arms, and is no stranger to TV work. He is affordable, sexy, and would make a great turn as the man with unbreakable skin.
Matt Bomer as Matt Murdock/Daredevil
I mean yeah, covering those gorgeous baby blues is probably a sin, but he has the acting chops down, and knows how to fill out a suit. His work on White Collar also shows that he is not afraid of a little stunt work either. Filling out the red horned suit should be no problem.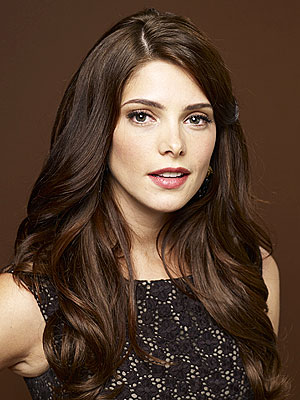 Ashley Greene as Jessica Jones
The eventual wife of Luke Cage has to be able to stare him down and tell him no and to lock down his super powered shit. If the show follows Alias by Brian Micheal Bendis then she needs to be able to kick as much ass as her future husband as well. Ashley has the right amount of fire in her to walk both lines.
Danny Rand/Iron Fist
This is probably the hardest cast of all right now. Sure Danny Rand is a white boy, but there is so many white guys running around maybe the Kung Fu Master of the Iron Fist should be Asian because representation matters. By the time all of this shakes down, it is possible that all of these shows are going to be out before Wonder Woman or the rumored Black Panther movie. So why do we need yet another white dude saving the world? If it has to be a caucasian, then I say Charlie Hunnam from Pacific Rim. If Marvel is smart I would say Byung-hun Lee from GI Joe.